Nestled on the western side of Grand Cayman, Seven Mile Beach is an award-winning beach that draws countless visitors with its sun-kissed powder-soft white sands, warm crystal-clear waters, unforgettable recreational options, legendary beachside dining, and majestic sunsets.
Beyond its identity as a popular vacation destination, however, is an incredible location offering a relaxing Caribbean lifestyle unlike any other. Seven Mile Beach delivers the perfect combination of leisure and luxury, where first-rate amenities, fantastic dining venues, and lively entertainment hotspots are complemented by a picturesque coastal environment.
This majestic slice of Grand Cayman offers pleasant sunny weather year-round, creating endless opportunities to enjoy the outdoors while taking in the picture-perfect views of pristine shores and the glittering turquoise waters of the Caribbean Sea.
For those seeking a relaxed beachfront lifestyle in the Cayman Islands, Seven Mile Beach is hard to top. If you're interested in investing in Seven Mile Beach real estate, this page provides in-depth information on the area including interesting facts, the types of properties available, the best activities and attractions, and what makes it a special place to call home.
Quick facts about Seven Mile Beach
Seven Mile Beach's original inhabitants were mostly isolated and thrived with minimal outside contact through rope making, turtle hunting, and shipbuilding.
The name "Seven Mile Beach" is a misnomer – the actual length of the beach is a little over 6.3 miles long. It takes roughly two hours to walk the entire length of the beach.
Seven Mile Beach experiences a tropical climate with warm and sunny weather averaging around 80°F year-round. Clear skies, warm temperatures, and mild trade winds make it perfect for outdoor recreation, sunbathing, and enjoying various beach activities.
Thanks to its beautiful setting, exceptional amenities, and outstanding recreational opportunities, Seven Mile Beach has received numerous awards from prestigious websites and publications including Tripadvisor, Conde Nast, Forbes, Insider, MSN, and Caribbean Travel and Life Magazine, to name a few.
Seven Mile Beach Real Estate in the Cayman Islands
Overview of the Seven Mile Beach real estate market
With its outstanding quality of life, picturesque setting, and top-tier recreational amenities, Seven Mile Beach is a prime choice for luxury home buyers in the Cayman Islands. As the primary hub of high-end resort hotels, business, and leisure on Grand Cayman, Seven Mile Beach is home to some of the most coveted properties in the Caribbean region.
Whether you're seeking a permanent residence, a vacation home, or the perfect investment property, the selection of homes on Seven Mile Beach is sure to please. A diverse selection of impressive residences is available for those interested in Seven Mile Beach real estate ranging from amenity-rich condo developments to sprawling estates overlooking panoramic views of the Caribbean Sea.
Owning a property on Seven Mile Beach guarantees all of the unique advantages offered by a prime location. One of the best parts about Seven Mile Beach is that while it's easily accessible to the public, it still maintains a serene, idyllic atmosphere rarely found in other popular tourist hotspots.
Location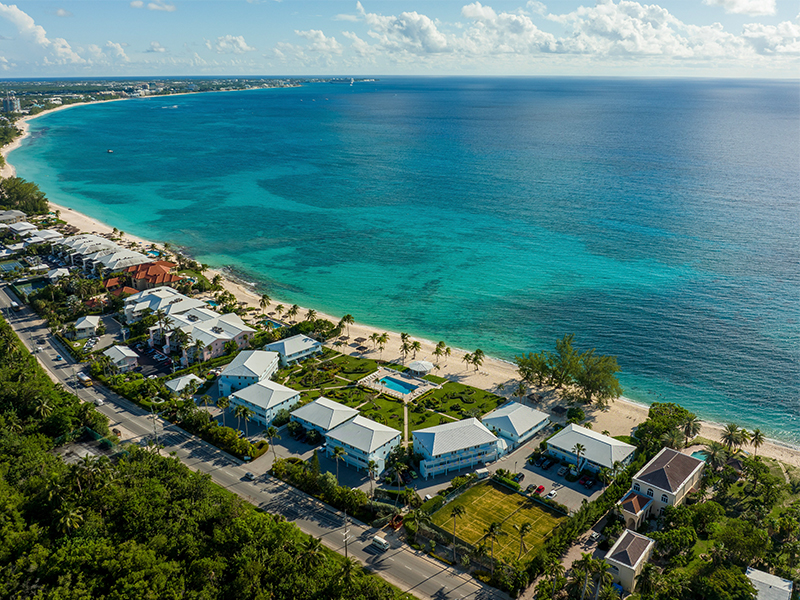 In terms of location, a wide variety of options is available for those interested in investing in Seven Mile Beach real estate. In general, the southern section of Seven Mile Beach is narrower and has a high concentration of resorts, hotels, and other accommodations, which gives it a denser population and a livelier atmosphere ideal for those looking to enjoy a more vibrant social scene.
The northern end features more of a laidback feel. It has fewer shops, restaurants, and entertainment venues within walking distance, making it an excellent choice if you're searching for a more tranquil place to call home.
Seven Mile Beach's central area features the highest-priced properties due to its convenient location close to all of the finest amenities and attractions, making it a superb choice for prospective buyers looking for the perfect balance between exclusivity and livability.
Although different areas on Seven Mile Beach have their own advantages and disadvantages, a prime location is guaranteed no matter where you choose to purchase a property. Sun-kissed beaches, crystal-clear waters, and a myriad of recreational amenities are all a stone's throw away.
Condominiums
Condos on Seven Mile Beach are the perfect choice if you're looking forward to savoring an enjoyable, low-maintenance lifestyle on one of the Caribbean's finest beaches. Seven Mile Beach's real estate market consists mostly of high-end condo developments that feature stylish residences, first-rate amenities, and world-class concierge services.
Some notable Seven Mile Beach condo developments include:
Aqua Bay – One of the newest upcoming developments in the Cayman Islands, Aqua Bay is a luxury resort condominium from Butler Group, one of the top builders in Grand Cayman. Residences at Aqua Bay boast stunning interiors by the award-winning Design Studio Interiors. They offer the ultimate in luxury and comfort with a range of features such as spacious open-concept living areas, floor-to-ceiling glass walls, kitchens and bathrooms with bespoke millwork design, and luxurious primary suites opening up to expansive terraces overlooking Seven Mile Beach.Residents of Aqua Bay get access to a first-class amenity collection that includes:

Boutique hotel-style reception area
Private beach and pool deck with a beachfront waterfall edge pool
Beachfront BBQ areas
State-of-the-art fitness center
Oceanfront lounge with game room

WaterColours – Nestled in the heart of Seven Mile Beach, WaterColours is a luxury condo development amidst soaring palm trees and enchanting Caribbean Sea vistas. This development sets the standard for luxe oceanfront living, making it one of the most sought-after choices for high-end condo buyers searching for their dream home on Seven Mile Beach.During its development, some changes were approved in the building code of Seven Mile Beach to allow a maximum height of ten stories. WaterColours' developers opted for nine stories but utilized the additional height allowance to create larger ceiling heights in every residence, creating a luxurious and spacious living environment unmatched by any other condo development on Seven Mile Beach.

Each residence in WaterColours features direct views of the glittering Caribbean Sea over Seven Mile Beach. Amenities include:

Round-the-clock full-service concierge
Valet parking
Personal fleet of onsite luxury vehicles
Beachfront owner's lounge with country club-style bar, private wine storage, and chef's kitchen
Tiered beachfront infinity pool and Jacuzzi
Fitness studio overlooking the beach
Private massage room
Beach BBQ area
Entertainment lounge
Business boardroom

Sea Breeze – One of the most luxurious and sophisticated condo resorts on the northern end of Seven Mile Beach, Sea Breeze offers an unsurpassed Cayman Islands lifestyle with its peaceful beachfront location, beautifully appointed residences, and first-class amenities. The development is situated in one of the most secluded areas of Seven Mile Beach's northern end, away from busy tourist areas, giving residents access to pristine, uncrowded beach sands and some of the most majestic sunset views.Residences at Sea Breeze offer a seamless combination of elegance, style, and comfort and are designed with the highest standards of quality and craftsmanship. Each condo is built with impeccable attention to detail and has premium features such as expansive wraparound terraces and balconies, hurricane-rated windows, high tray ceilings, stylish gourmet kitchens with high-end appliances, and living areas that offer picture-perfect ocean views.

Sea Breeze's array of onsite amenities allows for luxurious resort-style living in one of the most coveted areas on Seven Mile Beach. You'll be able to enjoy top-quality amenities such as:

Fully equipped fitness room
Direct beachfront location with excellent snorkeling
Beachfront infinity edge swimming pool with poolside Jacuzzi and lounge chairs
Beach parasols and hammocks
Underground parking area

The Watermark – The Watermark is poised to become one of the most prestigious and luxurious beachfront developments on Seven Mile Beach upon its completion in 2024. Nestled on a gorgeous stretch of sand steps away from many of the area's finest shops, restaurants, and amenities, The Watermark offers sensational ocean views, stylish residences, and a collection of upscale resort-style amenities, creating a laidback and luxurious beachfront lifestyle.Each residence features cutting-edge architecture, sophisticated interiors, and floor-to-ceiling windows highlighting panoramic views of the ocean. The Watermark's amenities are designed for residents seeking privacy and enjoyment, all within an exclusive community. You'll be able to enjoy access to amenities such as:

Oceanfront owners' conservatory with chef's kitchen, full bar, and wine storage
Onsite fine dining restaurant
State-of-the-art fitness studio
Private beachfront cabanas
Swimming pool and relaxation area
Children's pool with splash pad
Library lounge
Screening room
Full-service spa and wellness facility
Bespoke concierge service
Waterfront residences
If you're a beach lover, a waterfront property on Seven Mile Beach delivers a luxurious and laidback beach lifestyle like no other. Standalone waterfront homes on Seven Mile Beach are quite rare, but offer picture-perfect views of the Caribbean Sea and provide a perfect combination of sophistication, comfort, and livability. Many are designed to offer seamless indoor-outdoor living, taking full advantage of Seven Mile Beach's picture-perfect setting.
You'll be able to find features such as:
Lofty natural light-filled open-concept floor plans that open up to generous outdoor living spaces
Floor-to-ceiling windows and sliding doors showcasing expansive beach and ocean views
Expansive sundecks, patios, and terraces perfect for entertaining
Meticulously landscaped grounds with mature trees and lush plants
Water frontage with access to safe harbor inlet docking
Al fresco dining rooms with outdoor kitchens and large seating areas
Impressively sized infinity edge swimming pools
Begin the search for your dream home in Seven Mile Beach by taking a look at our Featured Properties in the area.
Things to do on Seven Mile Beach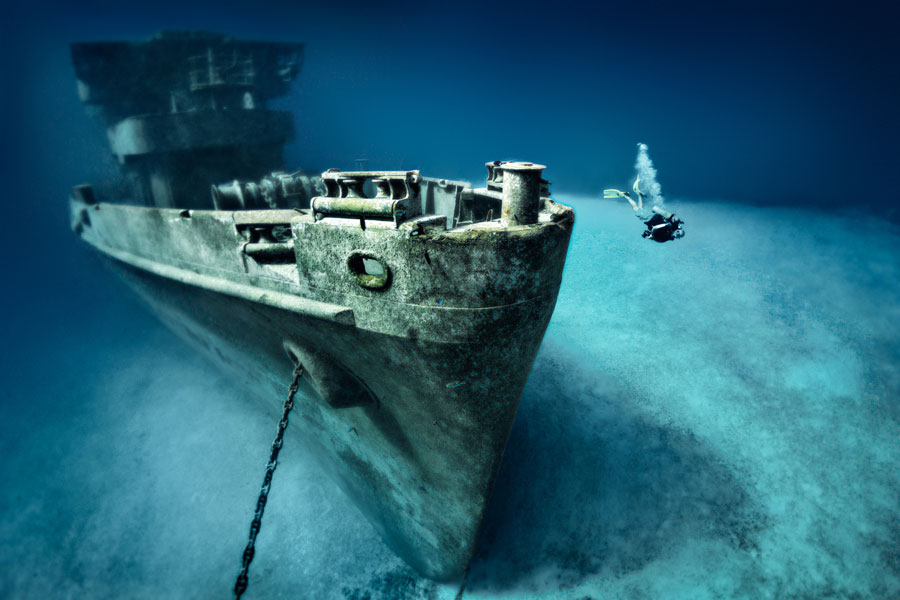 Water activities
Every year, countless visitors flock to Seven Mile Beach to enjoy a wide array of thrilling water sports and activities. With its calm waves, warm waters, and first-rate amenities, it's the perfect place to be if you're looking forward to unforgettable experiences on the water.
Paddleboarding is the perfect activity to enjoy on Seven Mile Beach, thanks to its tranquil waters and light winds. You'll be able to find many venues on the beach that offer board rentals, tours, and even paddleboard yoga sessions.
If you're up for an unforgettable adventure, booking a paddleboard tour is the way to go. You'll be able to discover Cayman's picturesque coastline, travel through serene canals, and past stunning tropical vistas. There are also full moon paddle tours as well, where you can enjoy navigating Seven Mile Beach under the light of the full moon – truly a one-of-a-kind experience!
Snorkeling
Although the soft sands of the beach extend quite a distance out on Seven Mile Beach, there are several amazing snorkeling spots just offshore. You'll be able to spot a lot of fish close to the beach, but you can choose to swim, kayak, or paddleboard out to sea to reach some of the more robust coral areas – the experience is absolutely worth it!
Below are a few of the most popular snorkeling spots off Seven Mile Beach:
Cemetery Beach – Given its name because of the cemetery adjacent to the beach, Cemetery Beach is a spot teeming with corals and a wide variety of fish. You'll find a rocky area with plenty of fish close to the shore, but the best part is around 200 yards out. It's a large section that can be accessed by swimming directly from the shore. Be sure to go with a group or at least one other person if you want to check out this spot.
Gamma Wreck – This is a great spot for beginners as it's an area with a shipwreck in shallow waters close to the shore. You can see some parts of the wreck sticking out from the water's surface. Most of the ship is still intact and is about 30 feet long. You'll be able to access the spot through a public beach access lane next to The Wharf Restaurant & Bar's parking lot.
USS Kittiwake Wreck – This spot is a very popular dive and snorkel spot that can only be accessed by boat. One of the best parts about this location is the water clarity. Snorkelers can enjoy a crystal clear view of the ocean floor 60 feet below, which is why it's also a popular destination for free divers. There are plenty of interesting sections to explore in the wreck. Large holes were made on the ship's hull recreational divers can explore the interiors of the wreck with a professional dive instructor.
Cheeseburger Reef – Located between Seven Mile Beach and George Town, Cheeseburger Reef is an incredible snorkeling spot below a harbor. The reef starts at depths of 10 feet and slopes to around 30 feet and more, making it ideal for snorkelers of all skill levels. It's a beautiful spot to explore. From the surface, you'll be able to spot colorful reef islands that develop into gorgeous underwater canyons – truly a sight to behold.
Boggy Sands Reef – Located at the north end of Seven Mile Beach, Boggy Sands Reef is an excellent spot to see corals, fish, and turtles. While the best sections are located relatively far offshore, you can still spot groups of fish and turtles close to the beach.
If you're interested in booking a scuba diving or snorkeling excursion, head to these tour providers in and around Seven Mile Beach:
Dining
Whether you're looking to refuel after your morning workout, dining out with friends, celebrating a milestone, or just looking to treat your taste buds, Seven Mile Beach features a plethora of top-rated dining destinations perfect for any occasion.
Below are some notable restaurants and bars for you to check out around the area:
Choose from the finest Seven Mile Beach Real Estate options together with the Bovell Team
Ready to find the perfect home on Seven Mile Beach? At The Bovell Team, we take pride in providing exceptional customer care to deliver only the best results. With over 50 years of combined experience in real estate in the Cayman Islands, you can look forward to a first-class experience as you navigate this exciting market.
Get in touch with our elite agents from The Bovell Team today! You can call us at 1-345-945-4000 or send us a message by emailing team@bovell.ky