If living in luxury in a tropical setting is your ultimate dream, then start making this a reality in the exotic and awe-inspiring Cayman Islands, particularly on the island where all the action is – Grand Cayman.
As the largest of three main islands, Grand Cayman has the greatest number of districts, each with its own charm and unique amenities. One of these is South Sound, a community that teems not only with lush vegetation and exciting coastal fun but also with some of the most stunning luxury real estate options on Grand Cayman.
To guide you on your path toward owning a piece of luxury in South Sound, Grand Cayman, allow us – The Bovell Team – to provide insights into the area's real estate market and what living or investing here is like.
ALL ABOUT SOUTH SOUND, GRAND CAYMAN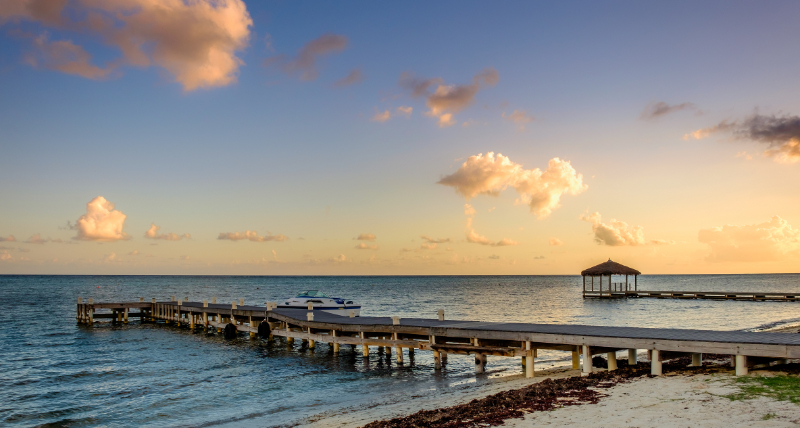 Grand Cayman is a British Overseas Territory located approximately 150 miles south of Cuba and about 180 miles northwest of Jamaica in the Caribbean. The territory's capital, George Town, is found here.
As the largest of the Cayman Islands' three main islands, Grand Cayman encompasses 76% of the territory's entire land mass and spans 22 miles long, with its widest point reaching 8 miles. As of August 2023, the entire population of the Cayman Islands has been pegged at approximately 70,000, 97% of which resides in Grand Cayman.
Located on the southern coast of Grand Cayman is the residential district of South Sound, which has become a popular location among real estate investors and home buyers due to its proximity to the water, good schools, and the capital of George Town. It is bordered by the Caribbean Sea to the south, the district of East End to the east, the district of West Bay to the north, and the district of George Town to the west. It is also near other residential areas like Seven Mile Beach and Savannah. South Sound is known for its beautiful beaches, an abundance of tropical flora and fauna, and a quiet atmosphere. It is also home to many schools, sporting facilities, and some local establishments.
A brief history
The history of South Sound and Grand Cayman is intertwined with the region's colonial past and its transformation into a thriving business centre and popular tourist destination.
The Cayman Islands were originally inhabited by various indigenous groups, including the Taino people. The islands were later discovered by Christopher Columbus during his voyage in 1503. The Spanish explorers did not establish a permanent presence and the Cayman Islands eventually became a British Overseas Territory in the 18th century.
The islands were developed as hotspots for seafaring, fishing, and shipbuilding. However, at one point, the territory also became a preferred hideout among some of the most legendary pirates and privateers in history – namely, Blackbeard, Captain Kidd, and Henry Morgan. While these notorious seafarers turned the Cayman Islands into a danger zone during the Golden Age of Piracy, they also managed to populate the islands' economy with new goods and novel ideas. Over time, the Cayman Islands stripped off its pirate hideout image and transitioned into a financial hub due to the favourable tax environment and sound means for checks and balances. Soon, the islands became known for their offshore banking and financial services sector.
South Sound is one of the oldest residential communities on Grand Cayman and was originally settled by British colonists in the 17th century. The area was once known for its thriving salt industry but as other countries began to produce cheaper salt, production slowly ground to a halt by the early 20th century. The old salt ponds are still around, though, and are now among the most-visited historical tourist attractions in the district.
Today, South Sound is a popular tourist destination and a preferred tropical playground of the rich and famous. Whether it's a new waterfront condo or a grand estate found inland, South Sound holds the promise of ultimate coastal luxury in the sun-kissed Cayman Islands.
What are South Sound and Grand Cayman known for?
BEACHES
Grand Cayman and the rest of the Cayman Islands are famous for their stunning white sandy beaches and crystal-clear turquoise waters. South Sound is no exception, offering beautiful coastal areas for residents and visitors to enjoy.
DIVING AND SNORKELLING
The Cayman Islands are renowned for their exceptional diving and snorkelling sites that include coral reefs, underwater walls, and shipwrecks. The waters around Grand Cayman, including South Sound, provide opportunities for enthusiasts to conduct underwater exploration and view marine life up close.
FINANCIAL SERVICES
Grand Cayman is globally recognized as a major offshore financial centre. The territory's banking, investment, and financial services sectors have contributed significantly to its economy, putting in the largest share at over 70% of the GDP. Almost 600 banks and trust companies operate in Grand Cayman, 43 of which are among the 50 largest banks in the world.
CULTURAL HERITAGE
The Cayman Islands have a rich cultural heritage influenced by its maritime history, African heritage, and Caribbean identity. This is celebrated through events, festivals, and local traditions.
TOURISM
Grand Cayman, including South Sound, attracts tourists seeking relaxation, water sports, and luxury accommodations. The island offers a mix of natural beauty, recreational activities, and upscale amenities.
THE SOUTH SOUND REAL ESTATE SCENE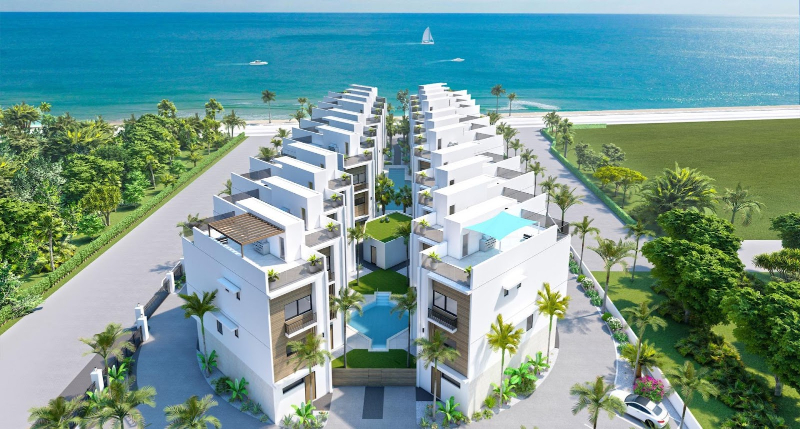 Real estate in South Sound is much sought-after, given the perfect tropical setting and proximity to the ocean that allow for some of the most breathtaking coastal views. That's why it draws in many foreign investors and moneyed ex-pats seeking a luxurious island lifestyle.
South Sound in Grand Cayman is home to several recently built and brand-new luxury condominium developments on the island, some of which are located alongside the beach. You'll also find several single detached homes here, ranging from luxurious oceanfront mansions to classic Caymanian cottages. Prices of these real estate options vary, depending on their condition, size, proximity to the water, and several other factors.
You know you have a red-hot housing market when the existing inventory is being overwhelmed by the high demand. Such is the state of the luxury real estate market of South Sound and the rest of the Cayman Islands – as it has been historically. This trend is likely to continue, driving up prices as a result. That's why, in a recent move to temper down activity in the Cayman Islands real estate market, its government has put in place measures such as increasing stamp duty and foreign buyer's taxes.
Luxury homes and condo units being put up as rentals is another continuing trend in South Sound due to the area's strong tourist sector. Many among the well-heeled want to find accommodations that mimic the posh amenities and high-end convenience that they are used to in their respective primary homes, and only South Sound luxury real estate can give them these and more.
General South Sound real estate market trends
WATERFRONT LIVING
South Sound's appeal lies in its waterfront properties that often command premium prices. Waterfront homes for sale here that already have respective private docks or easy access to boating facilities are particularly sought after by those who own watercraft and come to the district to enjoy water activities.
LUXURY AMENITIES
Most South Sound real estate options are fitted with the latest appliances, furnishings, and smart technology to give that trademark luxury feel. Thus, it's not surprising to find properties with features like modern designs, high-end finishes, spacious open floor layouts, and special amenities like swimming pools, private gardens, and security features.
FOREIGN INVESTMENT
There's a lot of foreign investment coming in through the tourist industry and the luxury real estate sector. In South Sound, particularly, the real estate here is most likely to draw in foreign investors looking for a second home, a vacation property, or an investment opportunity. The Cayman Islands' tax-friendly environment and stable economy can make it an attractive destination for international buyers and investors.
RENTAL MARKET
Some homeowners in South Sound may choose to rent out their properties to short-term or long-term tenants when not in use. This can provide an additional source of income and accommodate tourists or ex-pats who prefer renting over buying their own Cayman Island real estate property.
MARKET STABILITY
Grand Cayman has historically maintained a stable real estate market, with property values showing steady growth over time. Not even factors like global economic conditions and market upheavals have severely crippled the luxury property market of the area. This is likely due to the Cayman Islands' remoteness from any large land mass that may be more affected by the said conditions and upheavals.
DEVELOPMENT PROJECTS
Over the years, there have been new development projects in South Sound that introduced a new set of residential options. New construction has contributed to the diversity of housing types available in the area.
Key neighbourhoods in and around South Sound
While South Sound is not as large or densely populated as other areas of Grand Cayman, it is a wonderful location to live, especially for families. Get to know some of the neighbourhoods in and around South Sound where you can find real estate options for your home-buying and investment plans.
BEL AIR ESTATES. This prestigious neighbourhood in South Sound is known for its luxury homes and proximity to the ocean. It offers stunning views and easy access to the water.
BAYSIDE ESTATES. This residential community includes a mix of single detached homes and townhouses. Some properties in the Bayside Estates offer canal-front living with their respective private docks.
SOUTH SOUND ESTATES. This well-established neighbourhood has a variety of home styles, including single detached homes and townhouses. It is a family-friendly area known for its tranquil atmosphere.
SUNRISE LANDING. This waterfront community has houses overlooking the South Sound. It is a quieter and more secluded area, providing residents with privacy and relaxation.
CRESCENT POINT. This luxury condominium development in South Sound offers oceanfront living with resort-style amenities. It is popular among younger people who desire all the high-end perks of condo living at more affordable rates.
TAMARIND BAY. This waterfront community has condominiums and townhouses where residents can enjoy beautiful views and easy access to the water.
OLD CREWE ROAD. This road runs through South Sound and features a mix of residential properties. It is a convenient location with easy access to the George Town area and other parts of Grand Cayman.
FAIRBANKS. This neighbourhood offers a range of housing options, including single detached homes and townhouses. Fairbanks is a relatively quiet residential area.
SAVANNAH. This is a quiet and upscale neighbourhood on the western shore of South Sound that is home to several grand and stylish estates and waterfront properties. If affluence and privacy are among your top priorities for a home, then Savannah is a good choice.
FRANK SOUND. This is a larger neighbourhood in the centre of South Sound, home to a mix of residential and commercial properties.
CAMANA BAY. This master-planned community is in the northeastern corner of South Sound and is home to many shops, restaurants, and businesses. This is the best choice for those who desire an area with a more coastal urban feel.
SMITH COVE AND EAST END. These two areas on the eastern end of Grand Cayman are known for their beautiful beaches and relaxed atmosphere. You will find some affordable real estate options here if you are starting your real estate investment in the Cayman Islands.
LIVING IN SOUTH SOUND, GRAND CAYMAN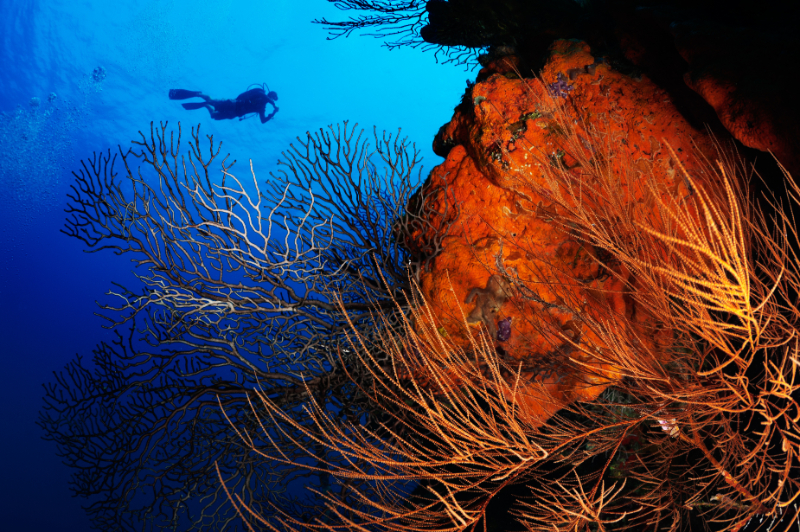 Predominantly residential in nature, South Sound is a desirable area that attracts a mix of local residents and ex-pats who desire the area's affluent status and family-friendly amenities. The community is known for its upscale properties and waterfront living. South Sound residents often include professionals and their families, entrepreneurs, and retirees.
Cost of living
The cost of living in South Sound, as with other areas of Grand Cayman, can be relatively high due to factors like the island's dependence on imported goods, the demand for luxury properties, and the generally higher costs associated with living on a small island. However, this is offset by the remarkable quality of life that the area offers. Apart from the high-end feel of the properties in this district and the world-class schools and amenities, residents also benefit from the tax breaks they get as the Cayman Islands don't impose income or property taxes. Plus, with the tourism industry buoying the local economy, revenues are poured into the various attractions and conveniences found on the islands. As a result, locals get to enjoy the best of everything this Caribbean nation can offer.
Ex-pat and visa requirements
If you are considering buying or investing in South Sound real estate and living in South Sound as an ex-pat, it pays to be aware of the Cayman Islands' immigration and visa requirements.
Foreigners who want to live in South Sound must obtain a work permit or residency visa. These permits are typically sponsored by an employer or business. The requirements for getting a work permit vary depending on your nationality and occupation. Residency visas are available for investors, retirees, and self-sufficient individuals. Consult the Cayman Islands Immigration Department through their website or seek guidance from a local immigration lawyer to understand the specific requirements and processes.
Attractions and activities
Living in South Sound offers access to various attractions and activities, both within the community and on the broader island of Grand Cayman.
SMITH BARCADERE BEACH. A popular spot for swimming, sunbathing, and picnicking, this beautiful beach has calm waters and plenty of shade.
SOUTH SOUND BOARDWALK. This 1.5-kilometre boardwalk offers stunning views of the Caribbean Sea and the mangroves. It is a great place for a walk, run, or bike ride.
CAYMAN ISLANDS RUGBY CLUB. This club is home to several rugby teams, including the Cayman Islands national team. Cayman Islands Rugby Club has a bar and restaurant that's open to the public.
CAYMAN ISLANDS TENNIS CLUB. This club has 12 tennis courts and is open to members and non-members. Cayman Islands Tennis Club also has a swimming pool and a clubhouse.
SMITH'S COVE. This picturesque and popular beach located near South Sound is known for its calm waters, great snorkelling opportunities, and shaded picnic areas.
SUNSET HOUSE. A short distance from South Sound, Sunset House is a renowned dive resort and restaurant. It is a great place for diving and snorkelling, with the famous "Kiss" statue found underwater.
PEDRO ST. JAMES NATIONAL HISTORIC SITE. This historic site is a short drive from South Sound and is known as the birthplace of democracy in the Cayman Islands. It offers a glimpse into the island's history through guided tours, interactive exhibits, and beautiful gardens.
SPOTTS BEACH. Another nearby beach, Spotts Beach is known for its clear waters and the opportunity to see sea turtles. Snorkelling here provides encounters with these gentle creatures.
BLACK PEARL SKATE AND SURF PARK. Along Grand Harbour is this one-of-a-kind facility that boasts the distinction of being one of the largest skateparks in the world, spanning 62,000 square feet.
GOLF COURSES. South Sound is close to a few golf courses, including the North Sound Club, where residents can enjoy a round of golf amidst spectacular coastal scenery.
PEDRO CASTLE., Pedro Castle This is another historic site located not far from South Sound. It has a visitor centre, gardens, and tours that give visitors a glimpse into the area's history.
WATERSPORTS AND ACTIVITIES. Residents can enjoy various water-based activities like paddleboarding, kayaking, and jet skiing, often available at different beachside locations.
DIVING AND SNORKELLING TOURS. These tours can take you to some of the best underwater sites around the island.
While South Sound itself is more of a residential area, the proximity to these attractions and activities makes it an appealing place to live for those who want to enjoy a luxurious coastal lifestyle with easy access to the diverse offerings of Grand Cayman.
NAVIGATE THE SOUTH SOUND REAL ESTATE MARKET WITH THE BOVELL TEAM
Ready to find the perfect South Sound real estate? Let us – The Bovell Team – help you in reaching your goals. With over 50 years of combined experience in real estate in the Cayman Islands, our team can ensure high-quality, personalized service and unrivalled industry insight and expertise.Get in touch with us today by calling 1-345-945-4000 or sending a message here.