George Town is the bustling capital of the Cayman Islands, an island group in the British West Indies. Located on the largest and westernmost island called Grand Cayman, George Town is a beloved cruise destination and buzzing financial hub, where 40 of the world's 50 most prominent banks have established locations. 
Spanning about 11.2 sq. mi., George Town, Grand Cayman was home to over 30,000 islanders in 2021–encompassing 49.6% of the island's total population. Continue reading to learn more about island life here. 
WHERE IS GEORGE TOWN, GRAND CAYMAN?
George Town is located in west Grand Cayman. Its city limits extend from the north at Owen Roberts International Airport to the south at Hog Sty Bay; east at the edge of South Shore District to the west at the West Bay District.
How to get to George Town, Grand Cayman
Getting to George Town, or virtually anywhere in the Grand Cayman, requires a plane ride to Owen Roberts International Airport. The airport is only five minutes away from the city's downtown, financial district, and cruise ship terminal.
Cayman Airlines, the national carrier of the Cayman Islands, serves 12 destinations. The primary gateway to the region is Miami, but flights from Tampa, Chicago, New York, Denver, and Charlotte are available.
A PEEK INTO GEORGE TOWN'S PAST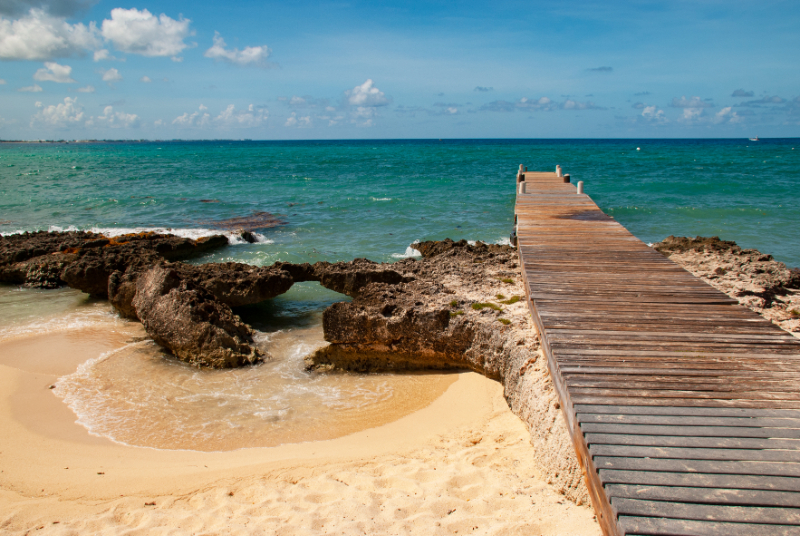 Christopher Columbus sighted George Town, along with the rest of the Cayman Islands, on his fourth and final voyage to the West Indies in 1503. Columbus and his crew saw creeps of tortoises inhabiting the islands of Grand Cayman, Cayman Brac, and Little Cayman, prompting him to name the area "Las Tortugas." Subsequent Spanish explorers who followed his expedition renamed it "Caymanas" after a crocodilian species residing on the island.
George Town was a popular harbor for many centuries. It provided a safe anchorage for sea vessels, where sailors gathered victuals such as hogs, turtles, and vegetables. The city then developed into a commerce hub for Logwood, shark leather, guano, red mangrove bark, cotton, and other native goods.
GEORGE TOWN, GRAND CAYMAN REAL ESTATE
The Cayman Islands' thriving economy, high living standards, and gorgeous landscapes make it one of the most desirable places to live in the Caribbean. Buyers are exploring the market to hunt for beachside vacation homes or permanent island residences. Others are browsing houses for sale in the Grand Cayman, Cayman Brac, and Little Cayman for lucrative residential and commercial properties.
Listings in the George Town, Grand Cayman real estate market vary from high-end single-family homes, condos, and apartments to centrally located commercial and development lands. Most properties are within a stone's throw away from major transportation terminals, business districts, shopping and dining hotspots, and island experiences.
As of September 2023, single-family homes in the city have an average price of CI$1,035,000. Multi-unit apartments are available for up to CI$22 million, while condominiums start at $365,800 and can reach up to CI$7.7 million.
Commercial properties such as office suites and warehouses have a median price of CI$640,200. Meanwhile, development lots spanning up to 5.86 acres are priced at an average of CI$4,135,225.
Where to buy George Town, Grand Cayman real estate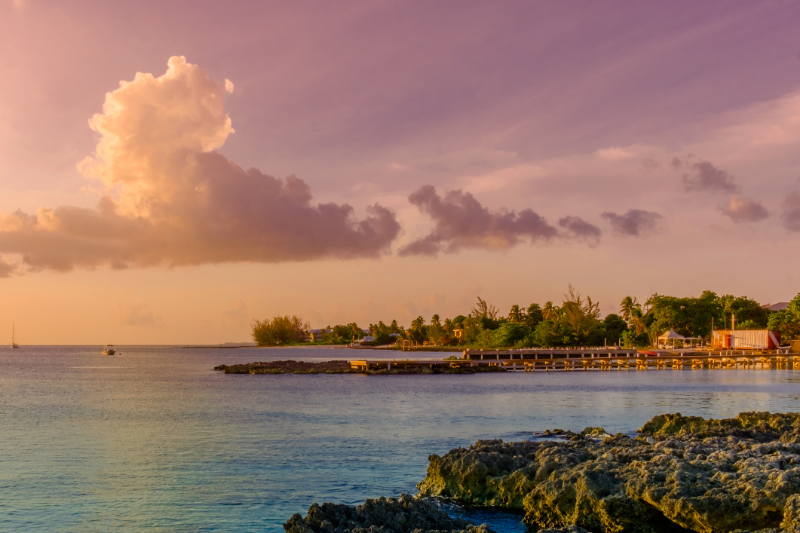 Houses, commercial buildings, and lots for sale in George Town, Grand Cayman are typically found in these areas:
Downtown George Town, the city's local business and financial hub. Banks, law firms, and government offices line its streets, making their services easily accessible to locals and tourists.
Central George Town, home to Owen Roberts International Airport and the seaport in the downtown harbor. Known as the "gateway to Grand Cayman," the area is dotted with shopping centers.
South Sound, which  features some of the priciest and most sought-after homes in the Grand Cayman real estate market. St. Ignatius Catholic School, Cayman Prep High School, John Gray High School, and University College of the Cayman Islands are found in this coastal hamlet.
LIFE IN GEORGE TOWN, GRAND CAYMAN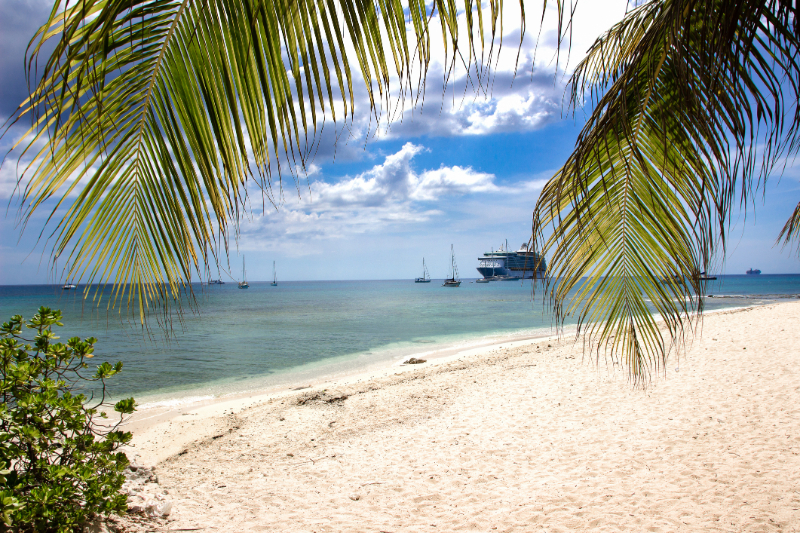 George Town melds high life and laid-back coastal lifestyles beautifully. Before browsing listings in the George Town, Grand Cayman real estate market, here's an overview of life in this breathtaking city.
Climate
George Town has two seasons: the wet season from May to October and the dry season from November to April. Throughout the Cayman Island chain, summers are hot, cloudy, and rainy and winters are pleasantly mild and clear. It gets windy year-round, with the temperature varying between 74°F to 89°F.
Island attractions
Things to do in George Town, Grand Cayman are abundant. Below is a list of the city's most popular attractions:
On- and off-water activities
George Town's gentle waves are perfect for swimming, snorkeling, surfing, jet skiing, kiteboarding, windsurfing, kayaking, and stand-up paddleboarding. Four-stop stingray eco-tours, bioluminescent tours, and private boat charters are other popular water-based activities.
Residents and travelers are also free to hike, bike, or go out on a picnic in the city. Visiting spas, golf courses, and theaters are other favored things to do in George Town, Grand Cayman.
Food and drink scene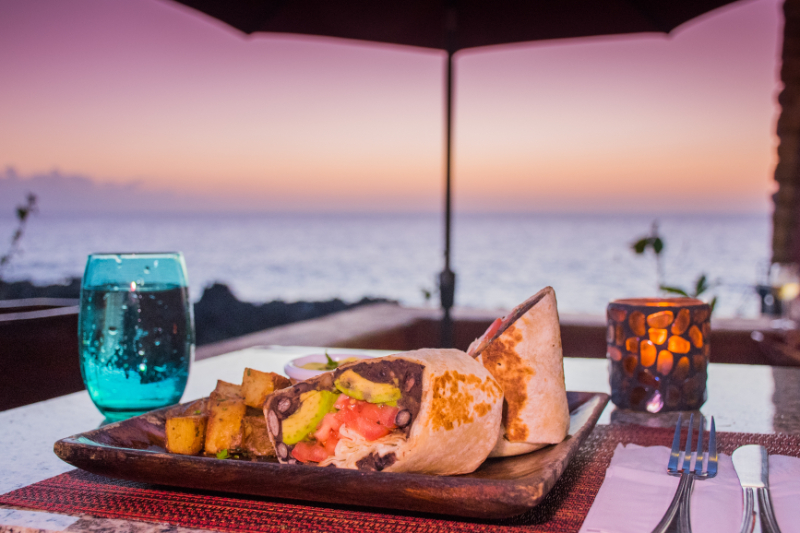 From authentic Cayman Islands cuisine to bold international flavors, George Town offers unique drinking and dining experiences that excite the palate. Here are a few bars and restaurants to try when visiting the city.
Waterfront dining
Gaze into the setting sun on the distant horizon while enjoying a meal along George Town's spectacular coast. Top recommendations for restaurants that pair excellent food with gorgeous views include Lobster Pot, Grand Old House, George Town Yacht Club, and Casanova By The Sea.
International cuisine
George Town's food scene is an amalgamation of international cuisines, reflecting the Cayman Islands' cultural diversity. Must-visit spots include China Village for dim sum and chow mein and Le Vele for pasta and pizza.
Island bars
Whatever the occasion calls for, George Town has a bar that suits specific tastes. Hotspots include the thatch-roofed cabana My Bar at the Sea Harvest Restaurant, the daily happy hour-serving U'nique Restaurant & Bar, and the al fresco Rackam's Waterfront Bar & Grill.
Local shopping
From native craftwork to luxurious pieces of jewelry, George Town is where tourists and locals can find almost anything they wish to take home. 
The top spots for gifts and souvenirs are The Craft Market and Pure Art. Head over to LXL in Monaco Towers for a high-end shopping spree. Duty and tax-free items are available at The Island Plaza.
INVESTING IN GEORGE TOWN REAL ESTATE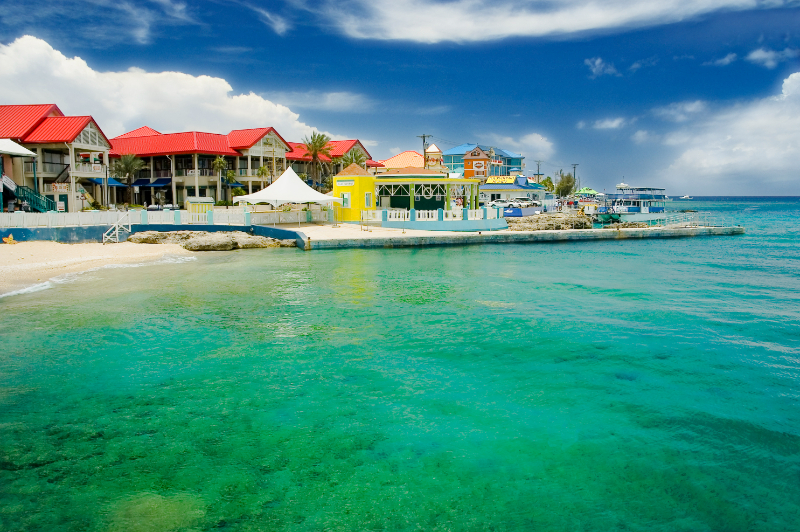 Many are exploring the Grand Cayman real estate market to experience an upscale tropical lifestyle in a Caribbean enclave that doesn't charge local income taxes. Foreigners are also free to make real estate transactions since the government doesn't restrict them from owning properties. Business and investment opportunities are bountiful, and home values continue to appreciate.
But before making real estate investments in the area, buyers should keep these tips in mind to guide their purchase:
Work with a local Realtor. Aside from providing expert guidance when navigating the market and making an offer, these professionals can match a buyer to their ideal property and give them access to exclusive listings.
Understand the market. The George Town housing market is complex and unique. Learning about the area's neighborhoods, typical property types, and current market trends is paramount to making the right choice.
Settle on a price range. Browsing listings in the local market and evaluating the buyer's financial status are excellent ways to help them set a budget.
Remember the real estate goals. Doing so makes the property search easier and ensures that the home, commercial space, or development lot can satisfy the buyer's needs, standards, and objectives.
GEORGE TOWN, GRAND CAYMAN AWAITS
Ready to begin your search for George Town, Grand Cayman real estate? It pays to work with  The Bovell Team. We've gained prominence for our intimate regional knowledge and unparalleled customer care.
With over 50 years of combined experience, The Bovell Team have received numerous awards for our excellence in matching clients with the best prospects. Our deep connection with the Cayman Islands allows us to know what a buyer or seller needs, guaranteeing a real estate transaction that exceeds their expectations.
Let The Bovell Team lead you to finding the ideal island property in the Cayman Islands. Get in touch with us by calling +1 (345) 945-4000 or +1 (855) 282-7785. You can also send us an email here. .